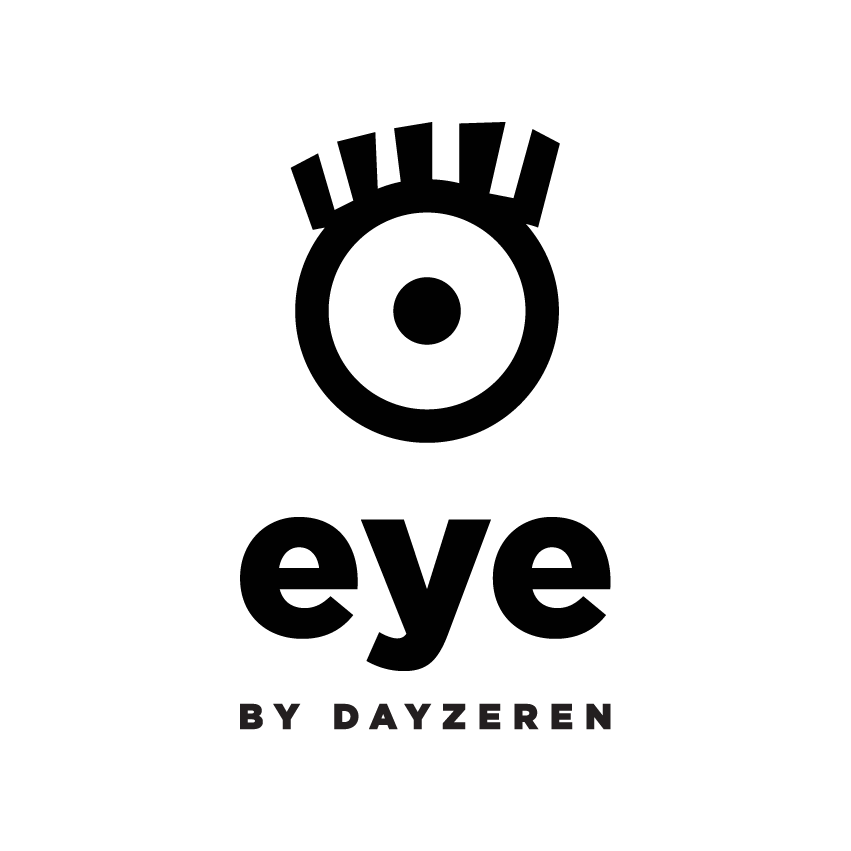 "Eye by Dayzeren" is a glass art collection, 
made of unique pieces of objects & pendants, focused on the universal "eye" symbol.
The multi-colored & layered vibrant creations are influenced by both traditional and popular culture themes like Anatolian "Evil Eye" concept, spiri

tuality, symbolism and Pop Art movement.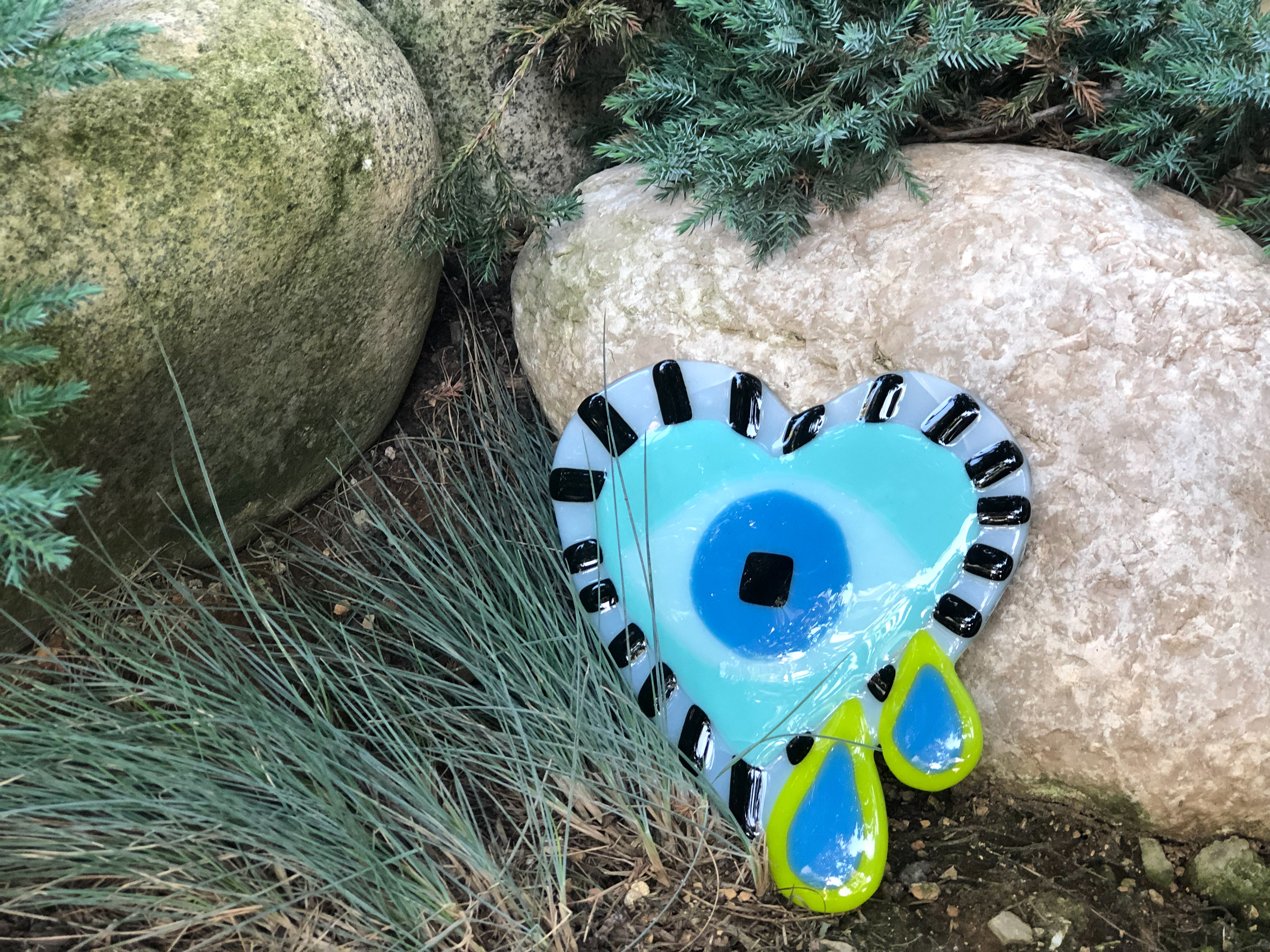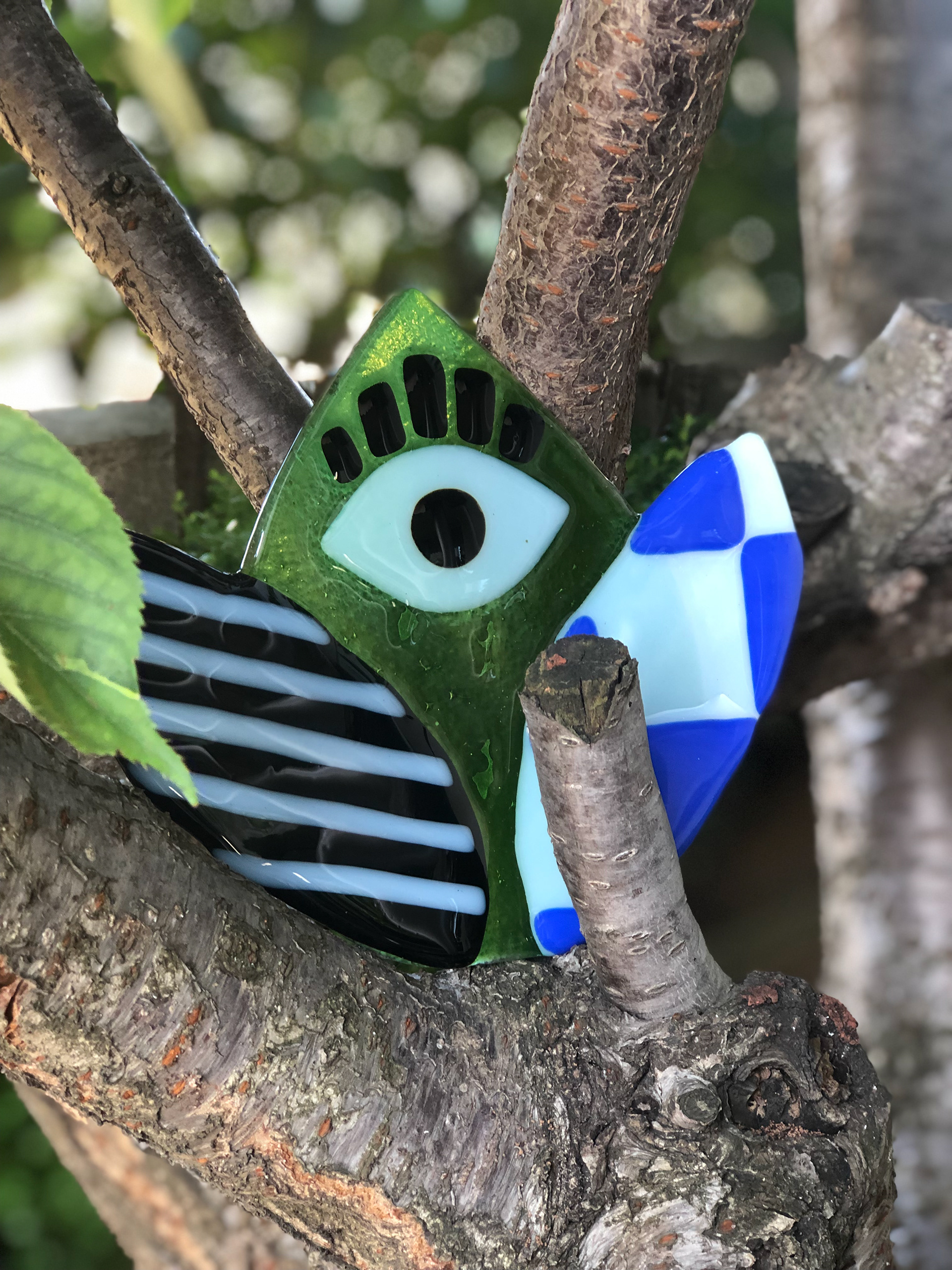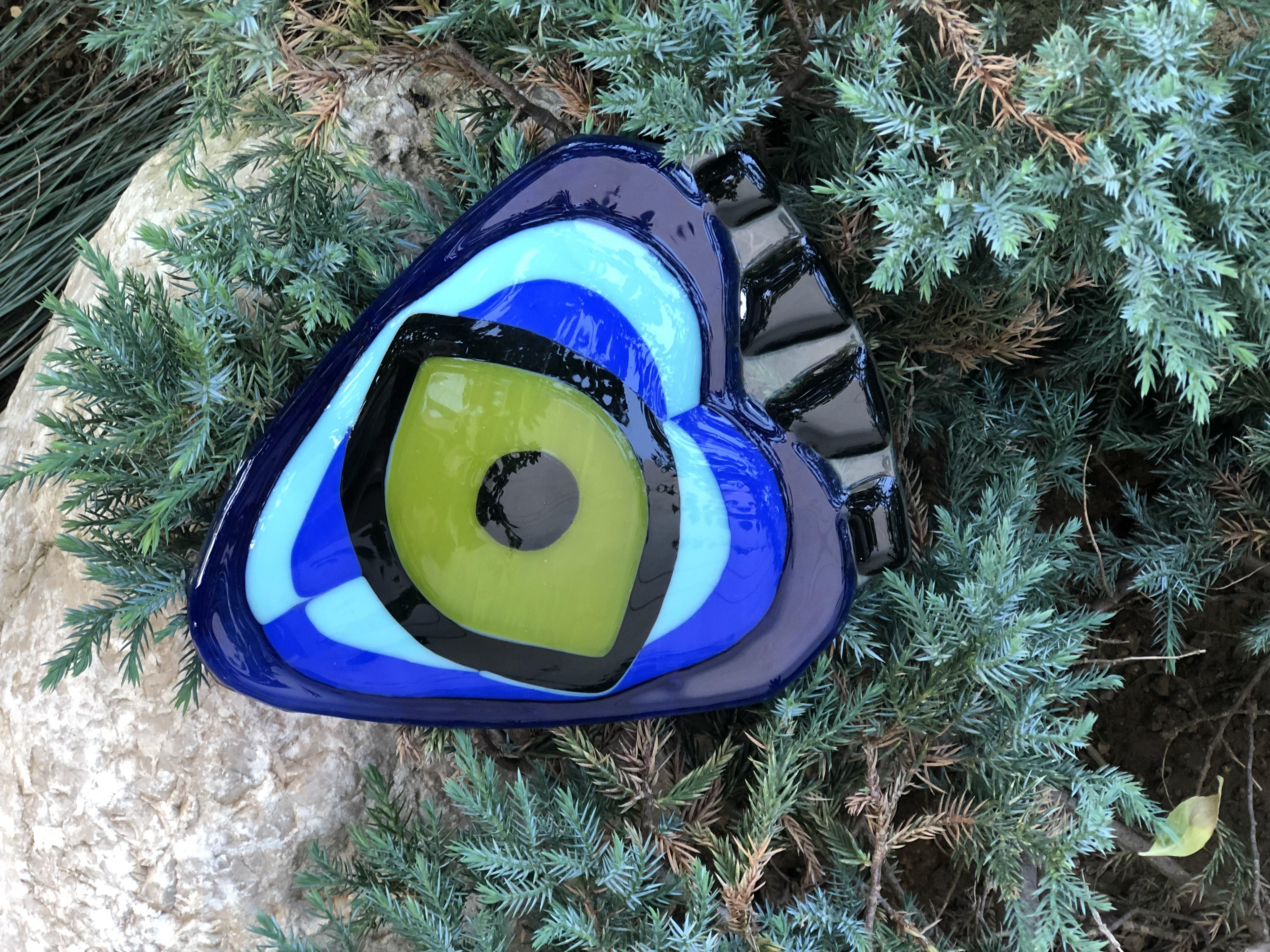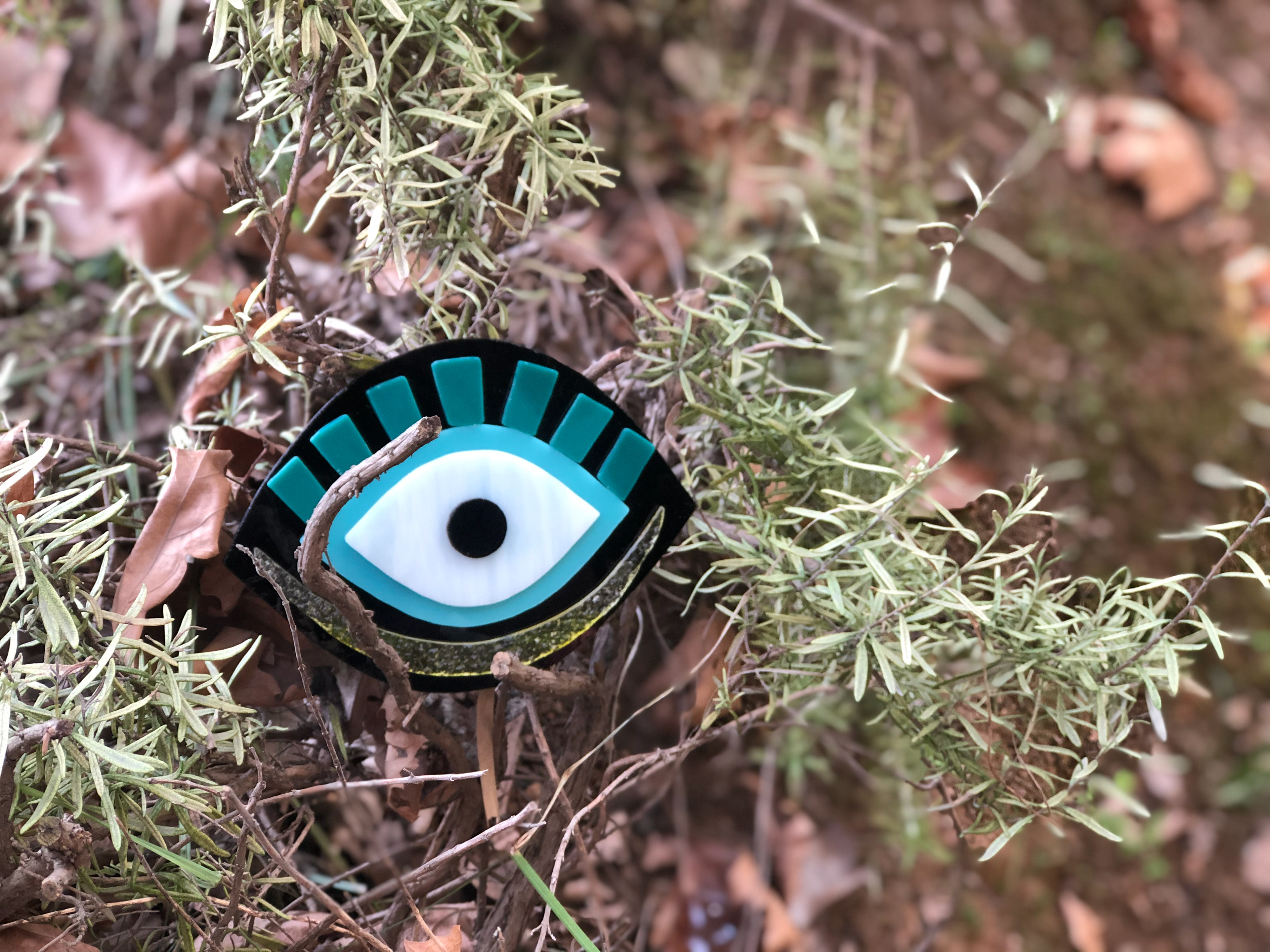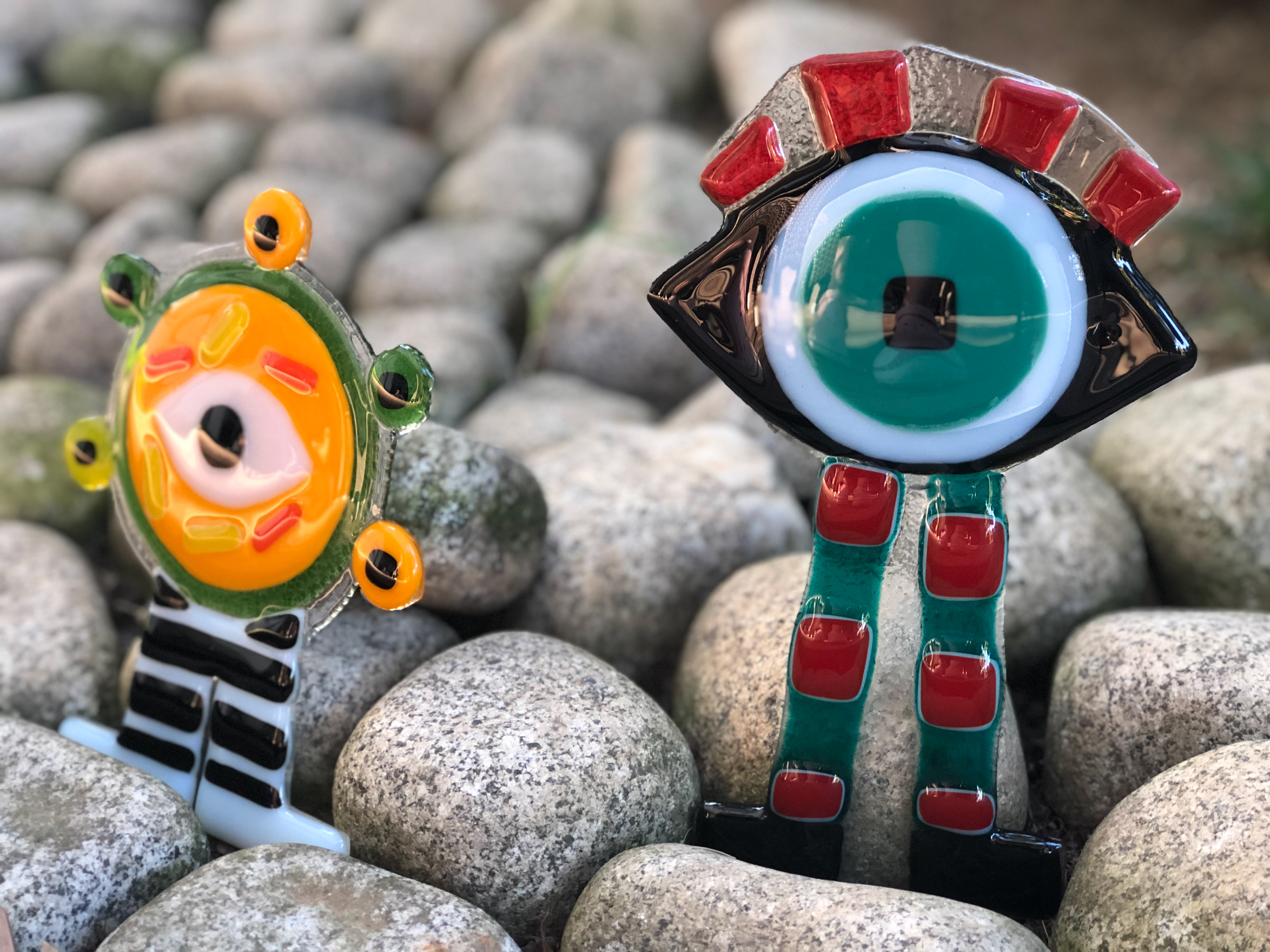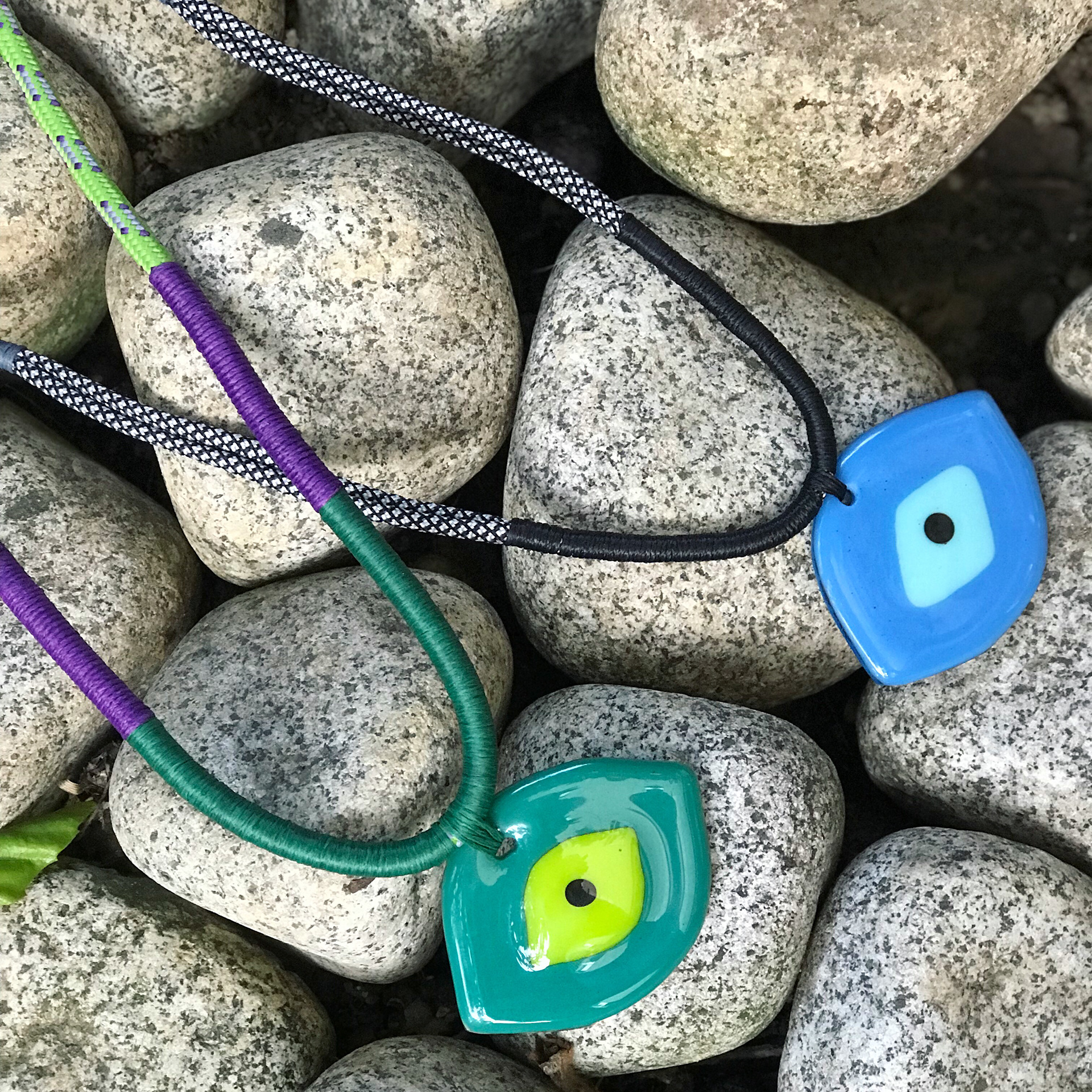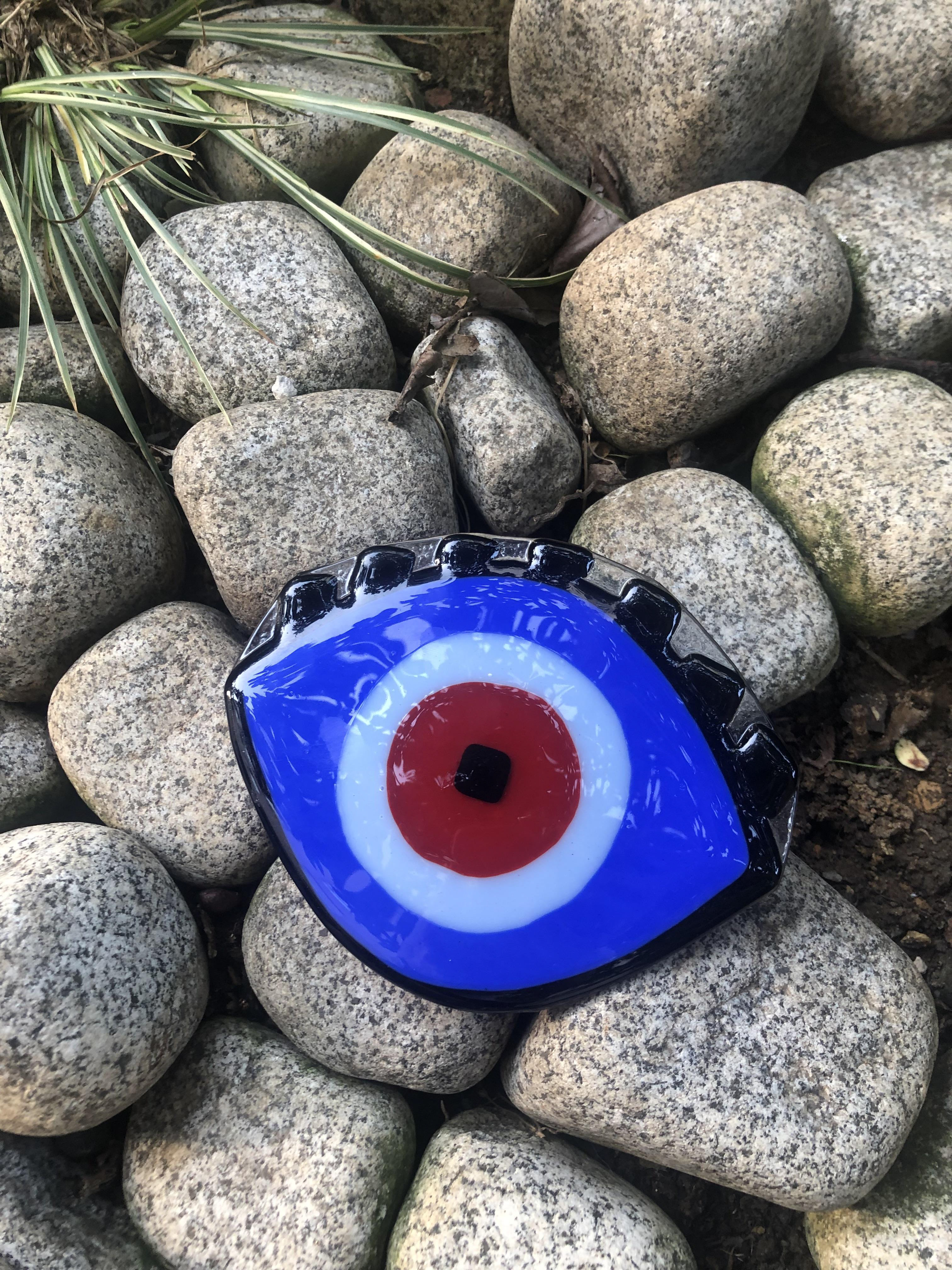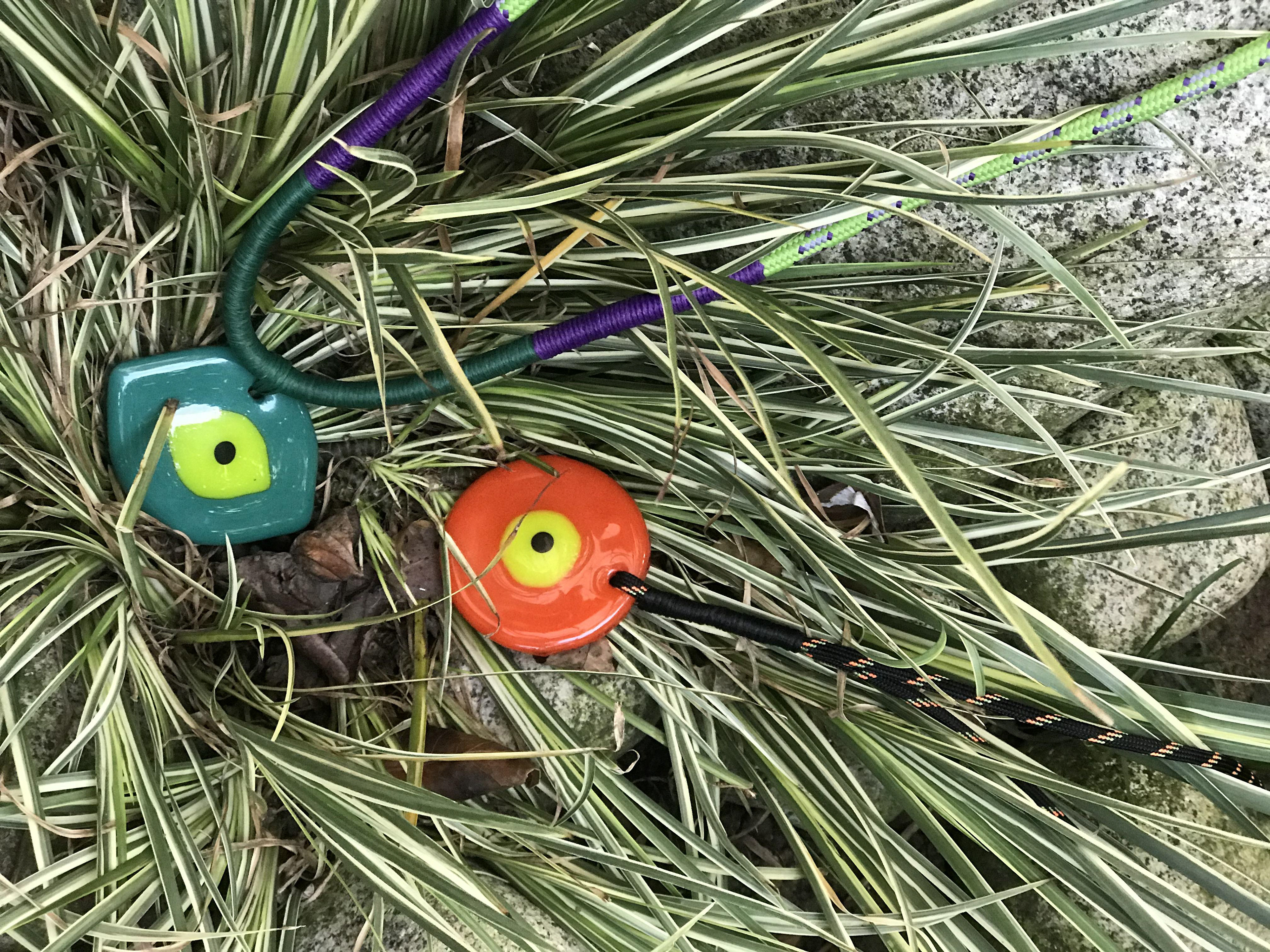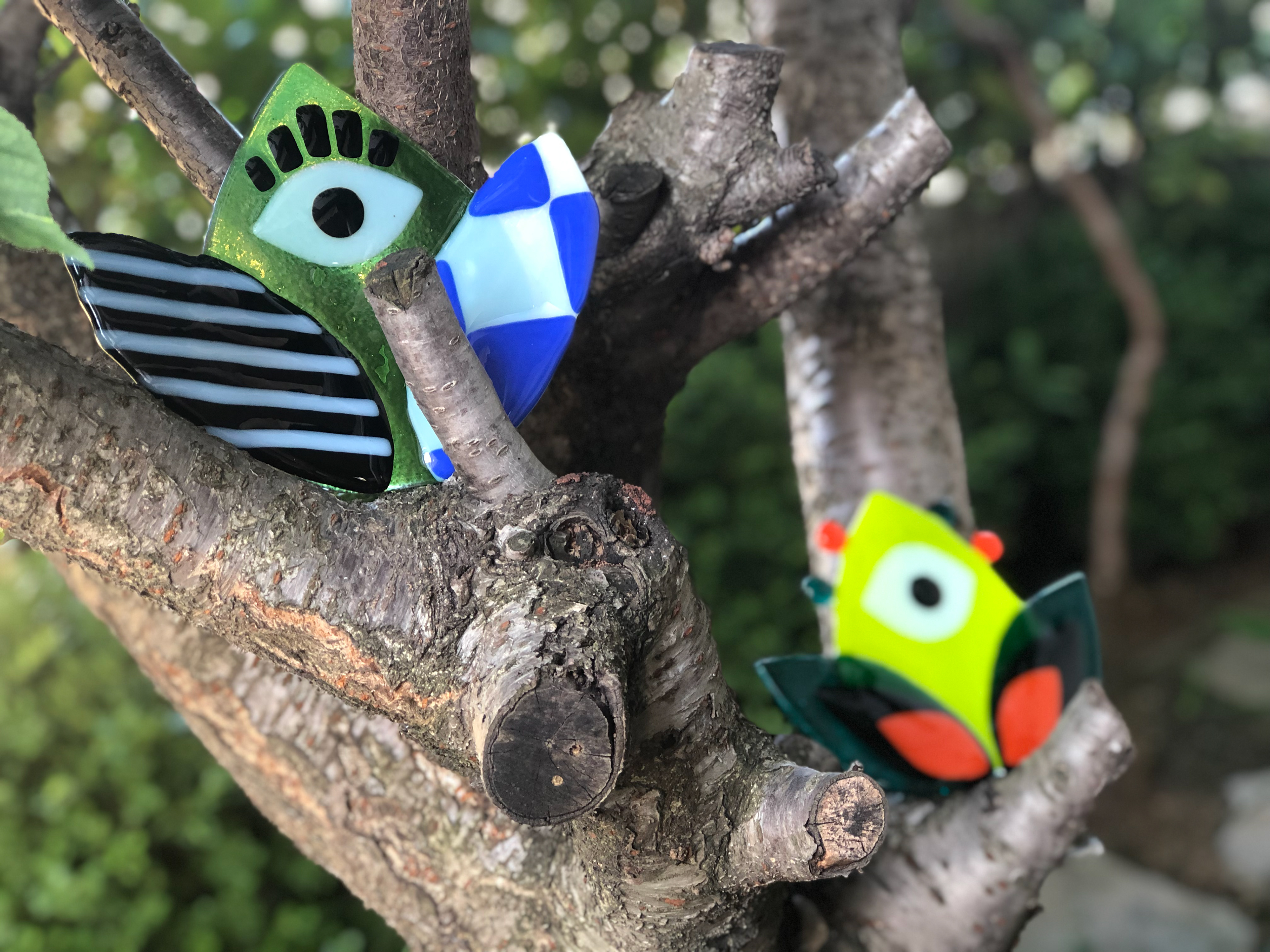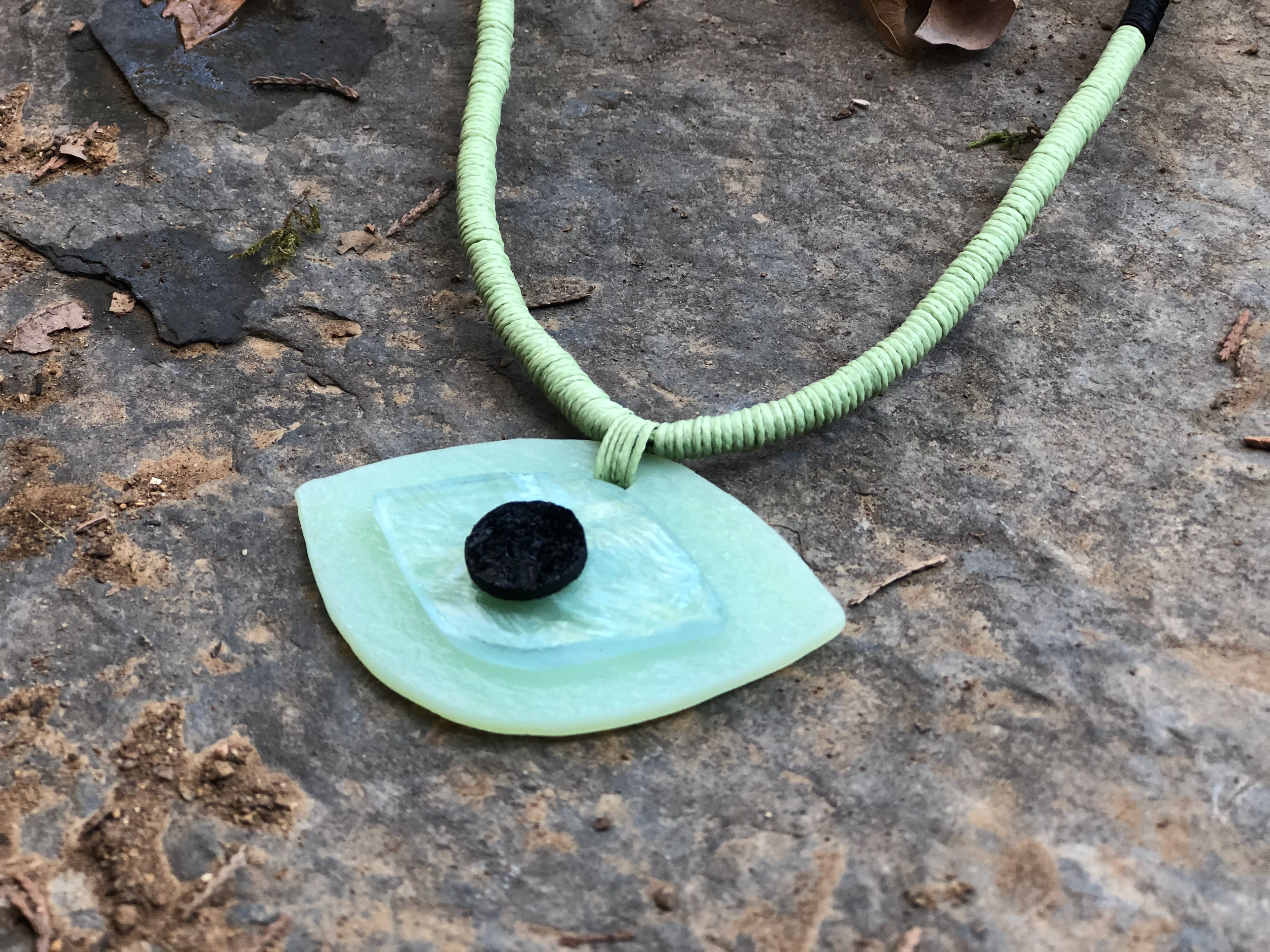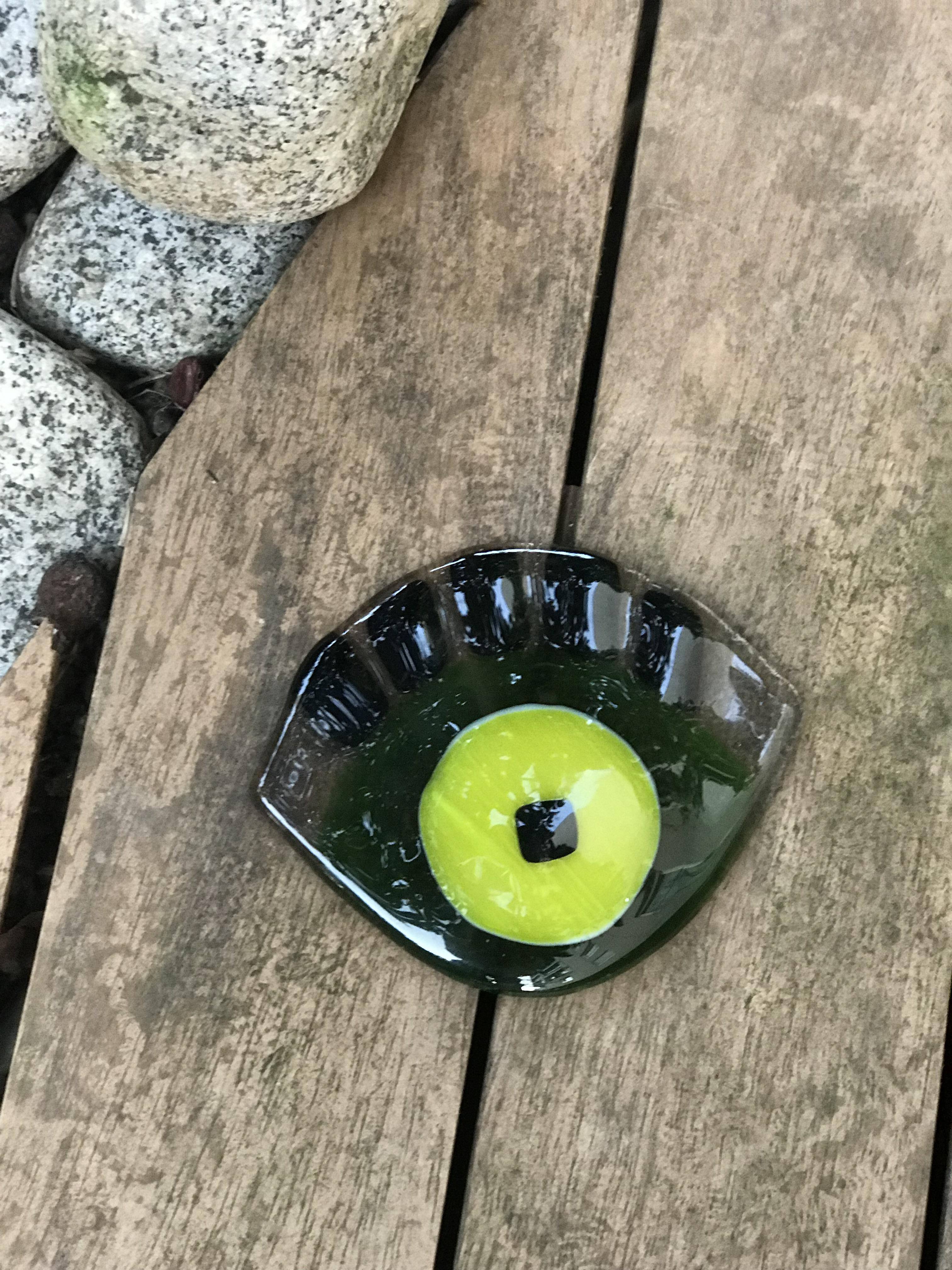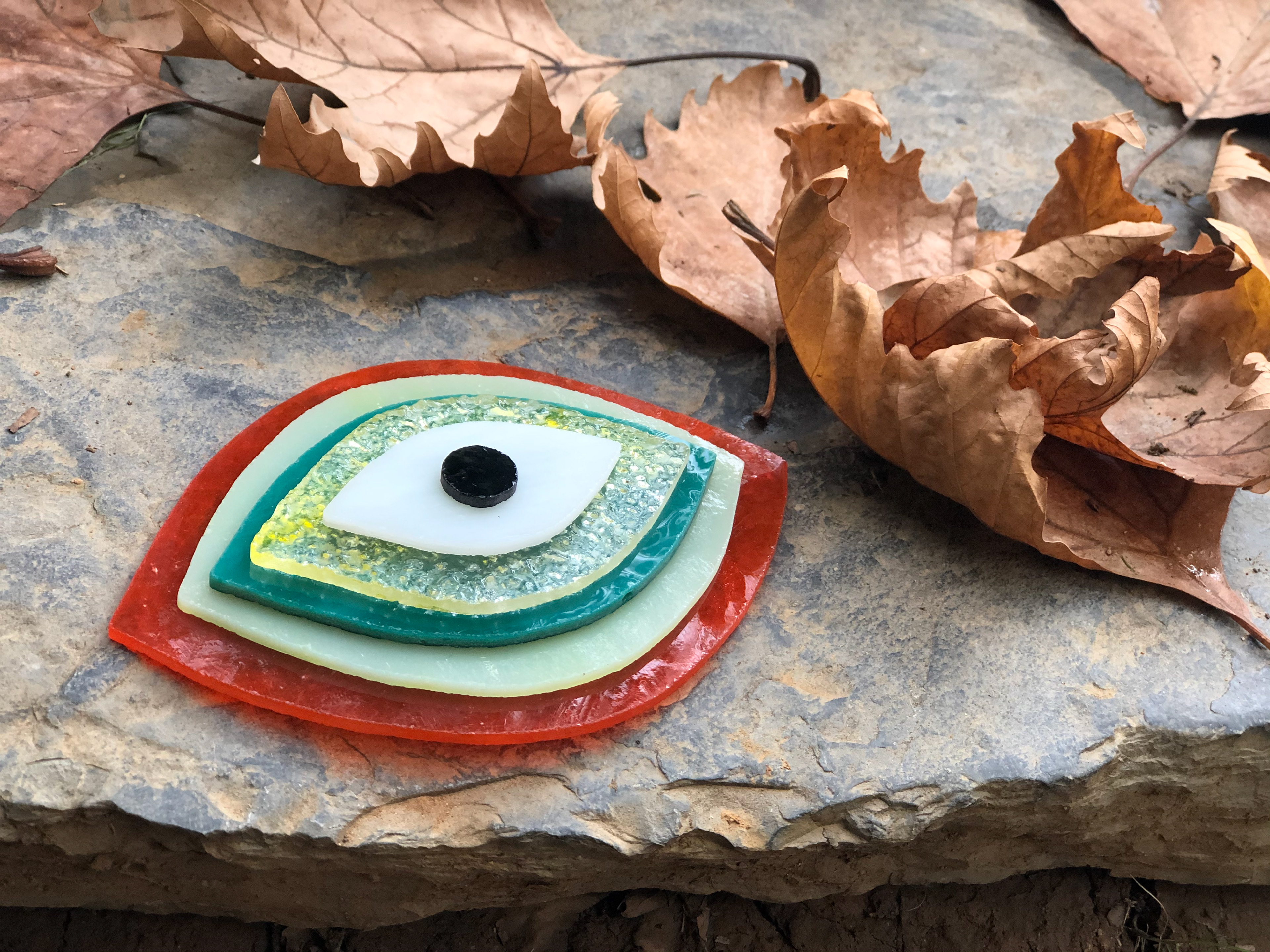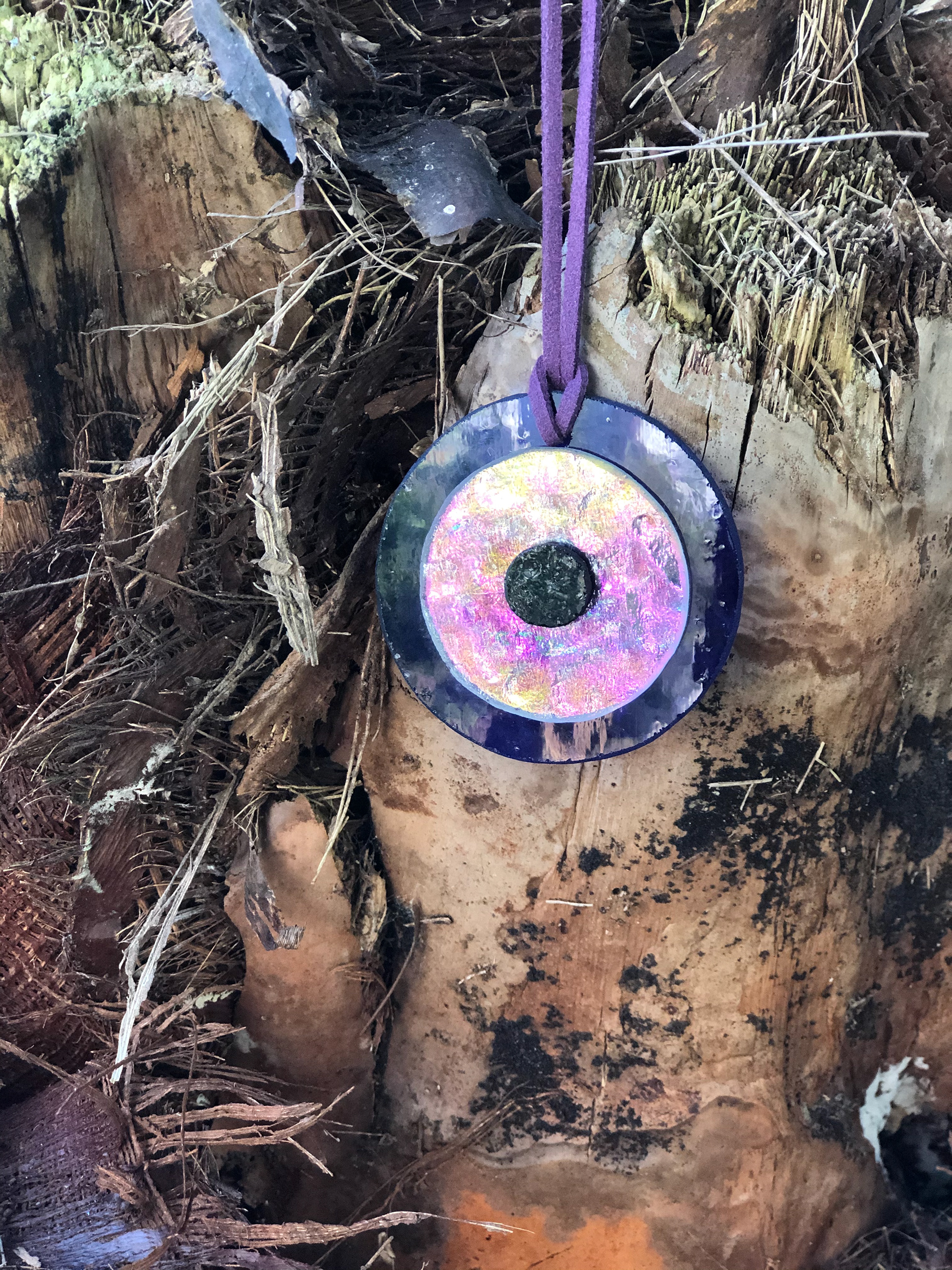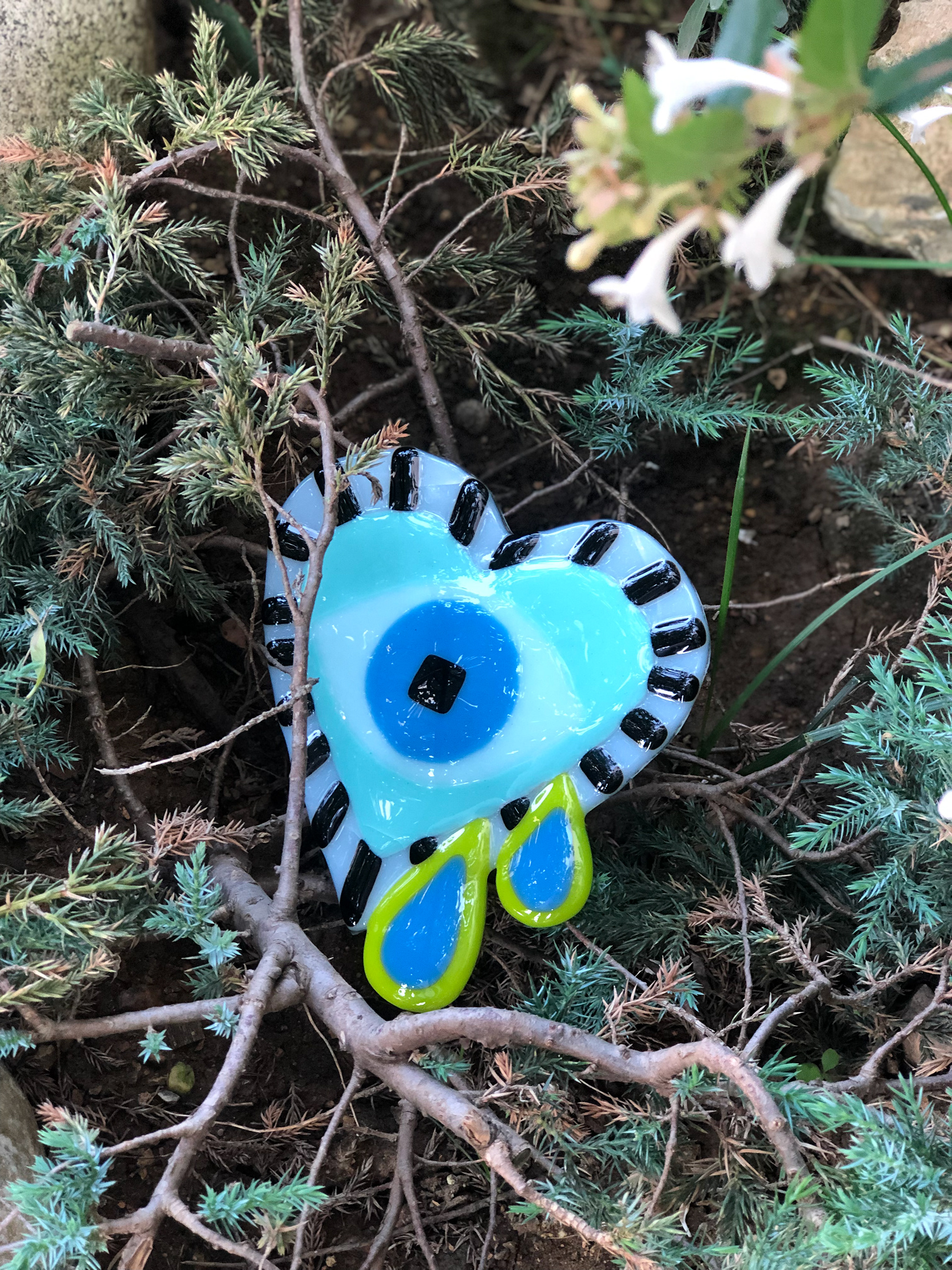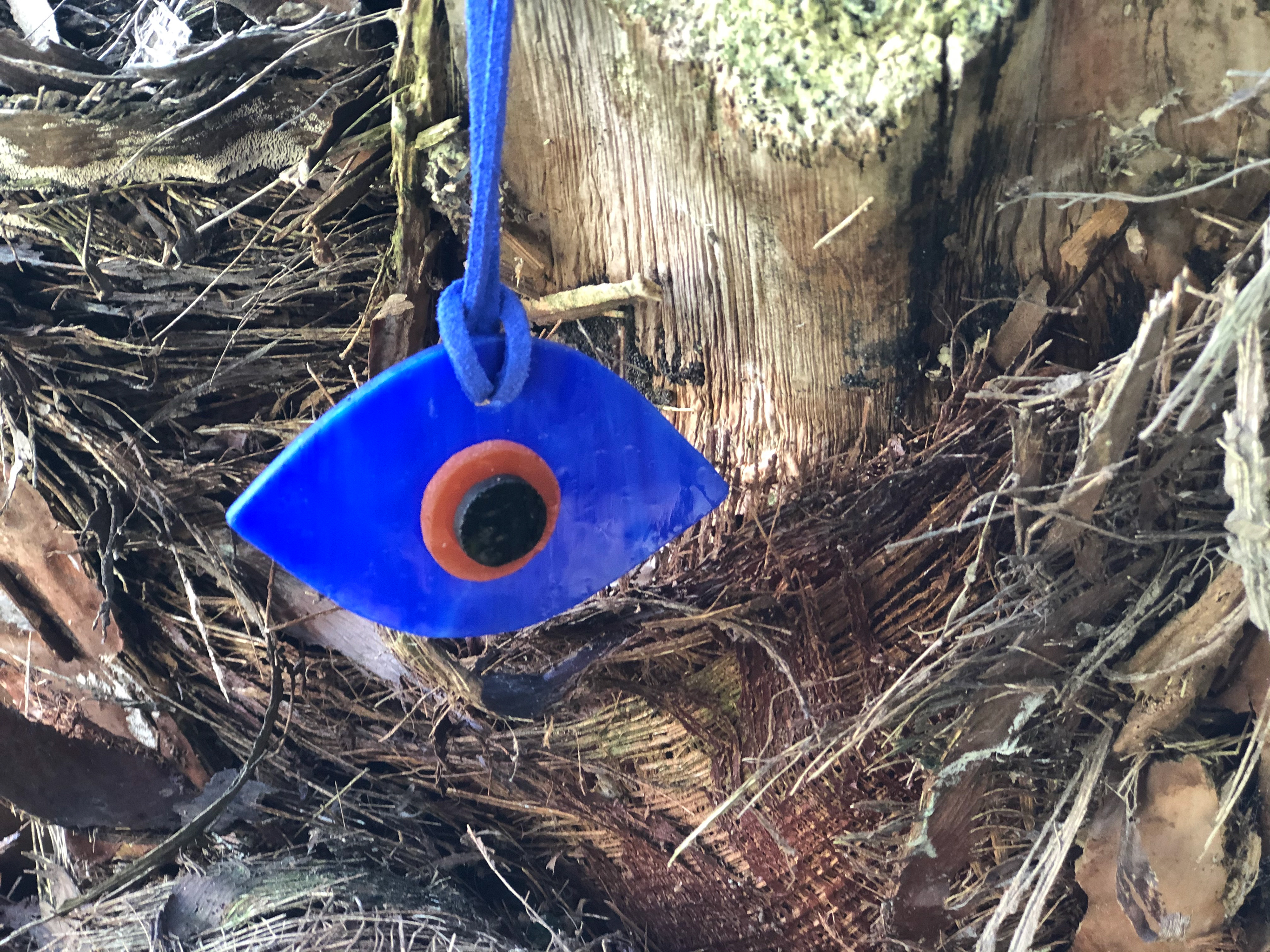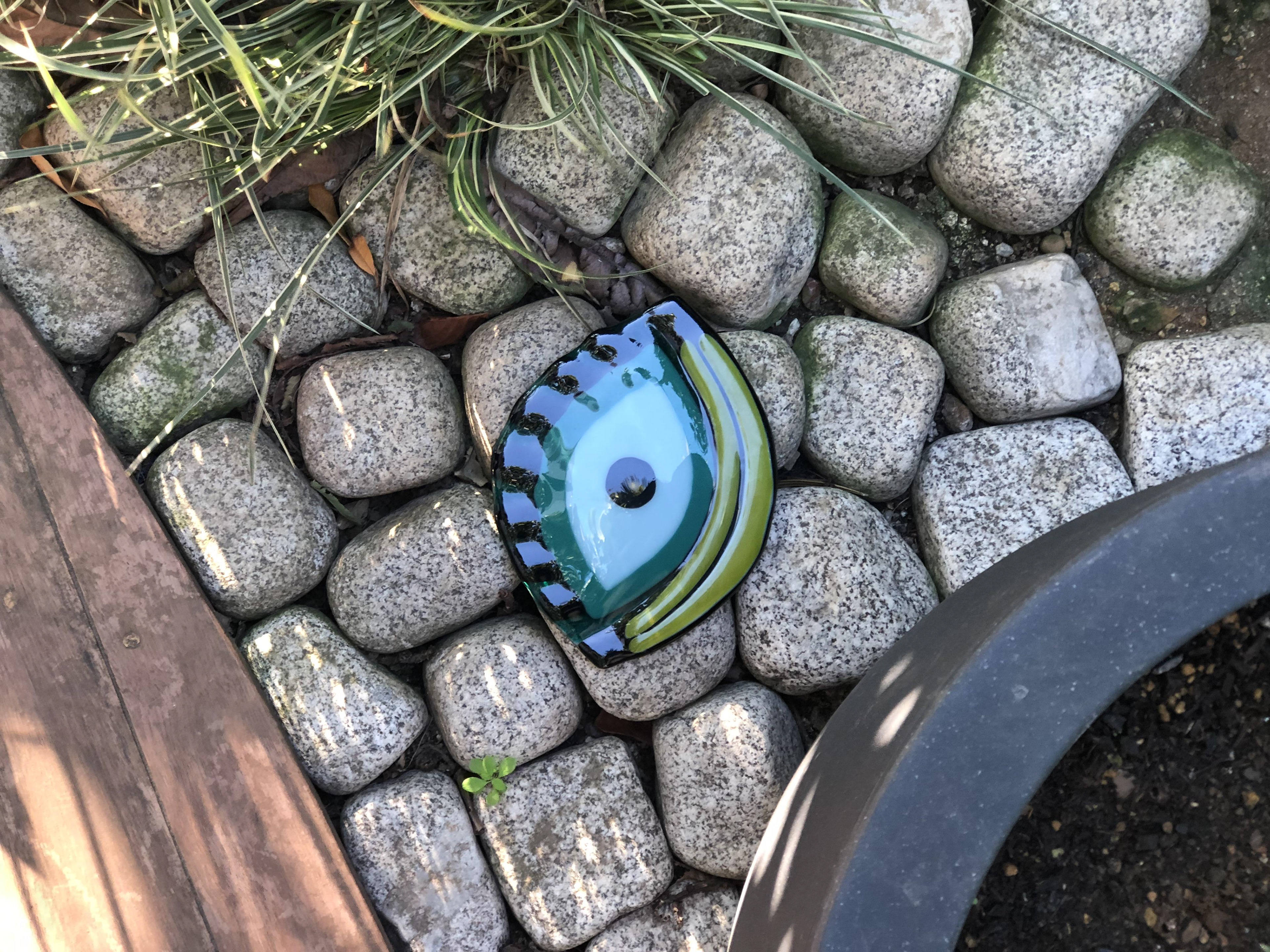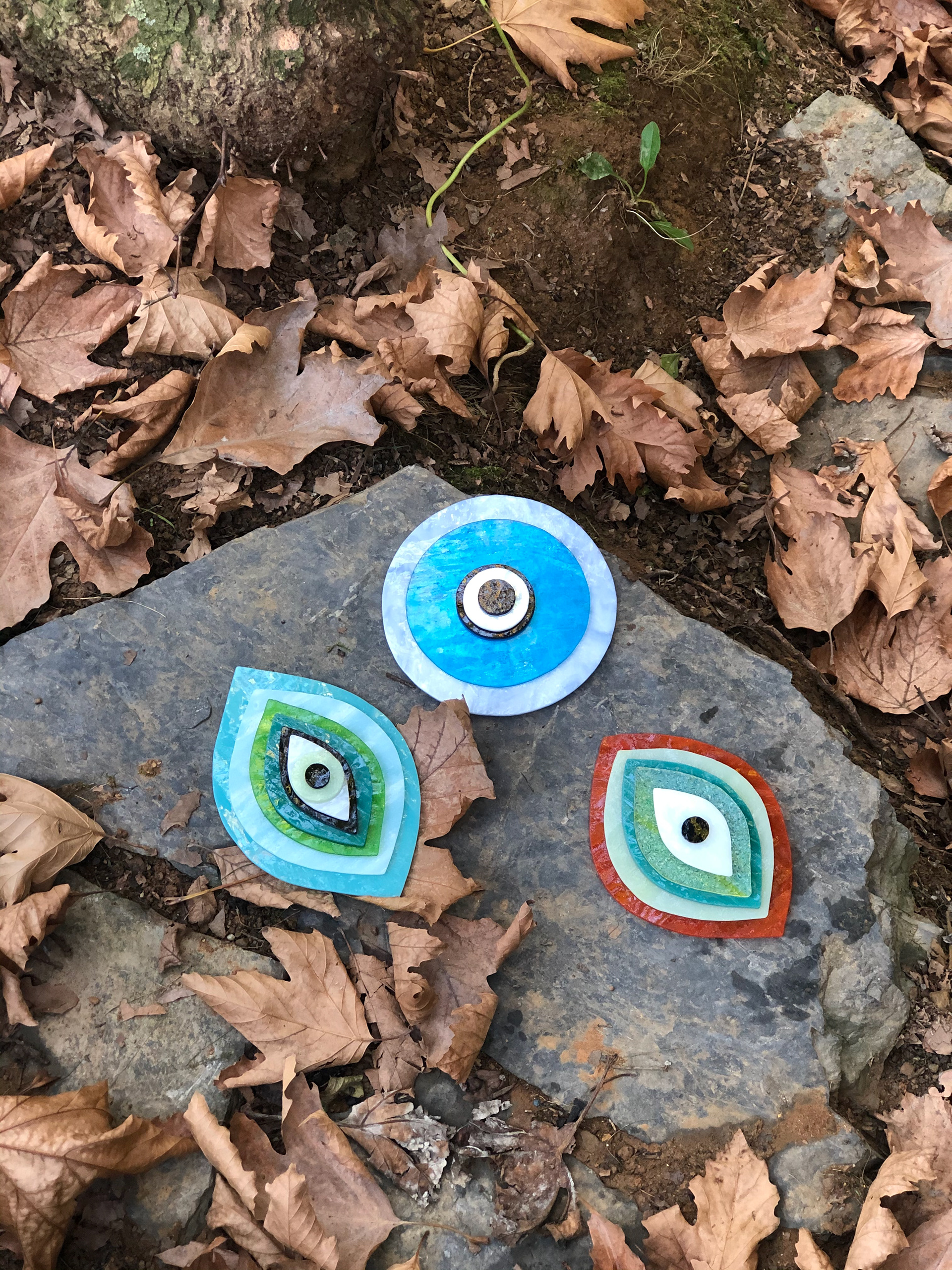 The Eye collection is hand crafted and created with fused glass and cold working glass techniques, by cutting and layering sheet glass. The layers are combinations of opaque, transparent, textured or patterned colored glass variations.
Cords, attached to glass objects or pendants are also designed uniquely and made with patterned paracords and climbing ropes wrapped with wax strings.
Each art object in the collection is created as one unique piece.
The glass art collection is completely handmade. Fine flaws of hand working such as rough texture on glass surface and edges are the natural results and favored characteristics of hand grinding and crafting process. 
The Evil Eye charm is a common tradition and belief, strongest in middle eastern and asian cultures, that it wards off ill-intentioned, jealous and evil looks. Consequently it brings good luck, protecting who ever wears or keeps it.

The "eye" form itself is a universal symbol for good & evil, wisdom and awareness; the eye of the heart and the third eye that lead to higher consciousness are archetypes in spirituality. The eye is a gateway into the soul. 
With all it represents, the "eye" has been the main inspiration for "Eye by Dayzeren" glass art collection.